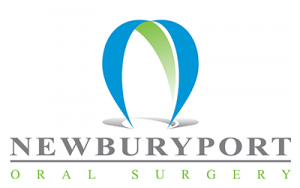 Vera D Cooke, D.D.S., M.D
Information Regarding Newburyport Oral Surgery and Covid-19
Newburyport Oral Surgery is open and safe for patients. We have implemented emergency precautionary procedures, and are committed to the health and safety of our patients, visitors, and employees.
WHAT WE ARE DOING TO ENSURE SAFETY IN OUR FACILITIES
• Upon arrival to our facilities, patients are screened for international travel, fever, cough and respiratory symptoms.
• We follow the CDC exposure control guidelines for infection control, including cleaning and disinfection procedures appropriate for SARS-CoV-2 in healthcare settings.
• We have adequate levels of infection control supplies, including FDA-approved, hospital-grade disinfectants and personal protective equipment.
• Our staff are routinely trained in the practice of universal precautions and infection control.
WHAT WE ARE ASKING YOU TO DO
• Learn about the signs and symptoms of Covid-19, which include fever, cough, and shortness of breath.
• Seek medical advice if you develop symptoms and have been in close contact with a person known to have Covid-19, or if you live in or have recently been in an area with ongoing spread of Covid-19.
• Wash your hands often with soap and water; avoid touching your eyes, nose, and mouth with unwashed hands; stay home when you are sick; and cover your cough.
IF YOU HAVE AN APPOINTMENT
In response to the increasing number of measures being taken to control the spread of Covid-19, you may be asked to reschedule your elective appointment unless you are experiencing pain or swelling. You will be asked to reschedule your appointment if you meet any of the following conditions:
• If you have traveled to China, Iran, Europe, or South Korea in the last 30 days.
• If you have been in contact with someone who has traveled to China, Iran, Europe, or South Korea in the last 30 days and is now ill.
• If you have a temperature of 100.4 degrees F or higher.
• If you have a cough, shortness of breath, or other lower respiratory symptoms.
We thank you for your confidence in Newburyport Oral Surgery. Please contact our office if you have questions.
Mockup psd created by freepik – www.freepik.com
3 Cherry Street – Newburyport, MA – Phone: 978-465-3400 – Fax: 978-465-3448
www.NewburyportOralSurgery.com